A Diverse and Happening Destination
Known as JP to locals, Jamaica Plain is a thriving neighborhood with a reputation for diversity, great restaurants, unique businesses and a thriving socially-minded community.
With retail hotspots like Centre Street and the Brewery Complex and amazing community events like Wake Up the Earth and JP Open Studios, there's always something going on in JP!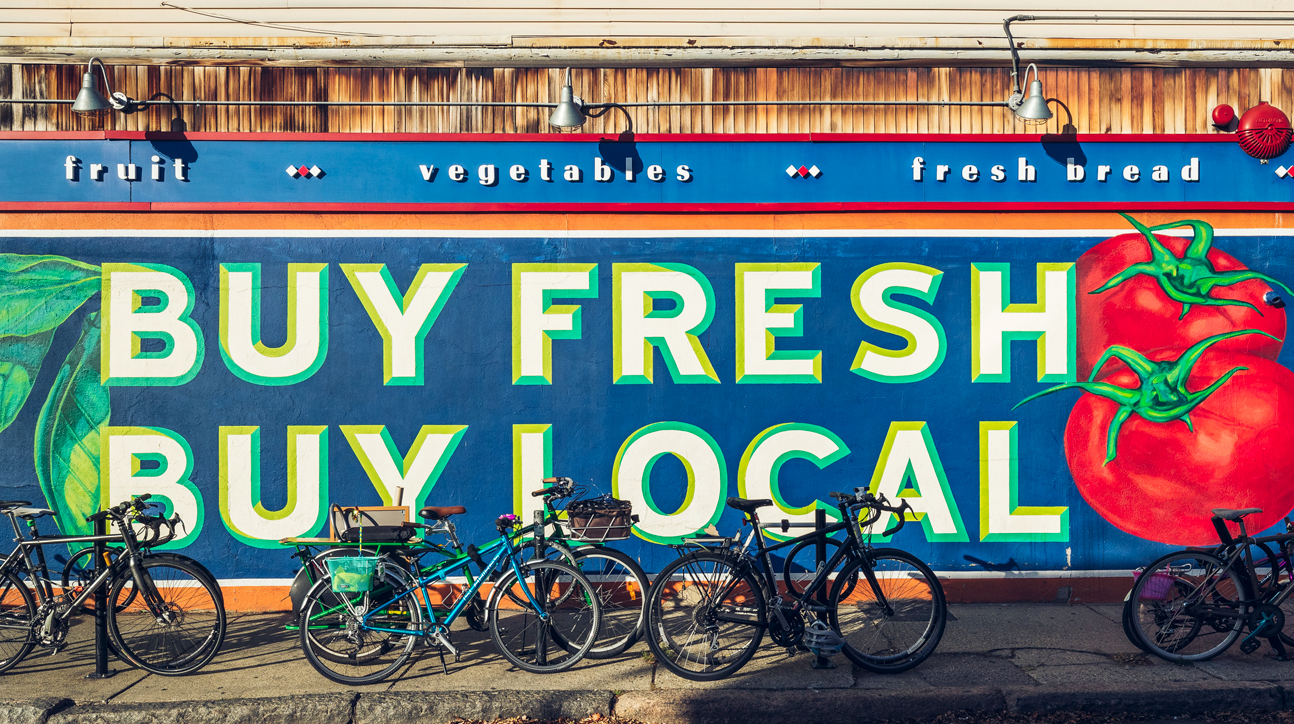 Industrial & Subway history
Transportation shaped Jamaica Plain into the neighborhood it is today. In the 1950's and 1960's, plans were developed for a major highway to run through Jamaica Plain, essentially bisecting the neighborhood. Rather than accept this fate, community organizers successfully protested until the highway plan was abandoned in favor of mass transit and nearly 6 miles of linear open space. Thanks to those efforts, all JP residents are able to enjoy the MBTA Orange line and the Southwest Corridor Park today.
Even Washington Street had a makeover — as early as the 1910's, Washington Street was home to the Elevated, or El train, that connected JP residents to the city core. In the late 1980's, the El was put out of service and the heavy steel structure of the elevated train was removed to allow for the Washington Street that we know today.
Check out our one-of-a-kind commissioned artwork by artist Remi Pico in our lobby for a local artist's take on the legacy of the Elevated in JP.
Local Parks and Open Space
If nature is your thing, JP is home to some of Boston's most iconic and beloved open spaces — Jamaica Pond, the Arnold Arborteum, Franklin Park and the Southwest Corridor Park to name just a few. Not only do these parks play a huge part in local history, they help give JP one of the highest ratios of green space per resident in the city! Whether it is a sunset stroll around the Arboretum or commuting by bike along Southwest Corridor Park every morning, you'll love the access to all the green space that JP offers. 
Public Realm and Art
Green (space) isn't the only color you'll see around JP. Take a walk around the neighborhood and odds are you'll run into murals or public art at unexpected corners. Check out some of our favorites featured in our neighborhood map! And in warmer months, you can pick up art of your own at the JP Farmer's Market held at the Brewery Complex or direct from the artist during JP Open Studios.
For something closer to home, learn more about local JP artist Nancy Marks' commissioned piece in our lobby.
Walk, bike, or ride — so many options!
Stonybrook and Green Street T stops are a 7 min walk away, or grab the 57 bus right at our front door. If carshare is your thing, reserve the ZipCar located on-site at 3200 Washington for your trip! Biking commuters will love the dedicated greenway along the Southwest Corridor Park that takes you right into downtown, and the multiple Blue Bike stations located just minutes away.
Eats & Drinks
Centre Street is home to some of JP's finest eateries, and don't forget up and coming eateries setting up shop along Washington Street! And for a classic JP institution, grab a pint at Doyle's Café, the first bar to put Sam Adams beer on tap!
Let's keep in touch!
Sign up for updates, information about openings, and more.